LIONS MANSION
High Quality Condominium
in Japan
About 320,000 dwelling units in
more than 6,600 buildings in Japan:
50 years in the industry make us Japan's
largest supplier of dwelling units. *1
Lions Mansion has developed relationships
with the greatest number of condo
households in Japan, and this has helped us
keep improving our condo brand.
No. 1 in Japan, thanks to
our many years of experience *1
2010 marks the 50th anniversary of the founding of the Daikyo Group, known for its Lions Mansion condominiums.
During the more than 40 years of remarkable development in Japan's condo industry, the Daikyo Group has supplied a total of about 340,000 dwelling units in Japan, placing itself first in the real estate industry as a condo unit supplier. (*1) Guided by our Plus One Concept for a higher level of comfort, we continue to offer living conditions one step above the norms and needs of the time. This pursuit of excellence has helped us develop a number of firsts in Japan and the world.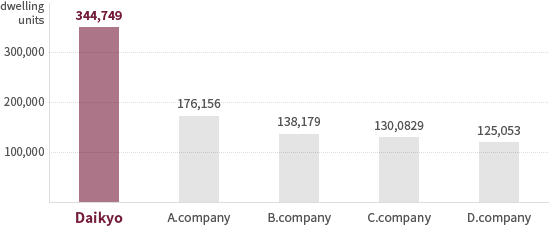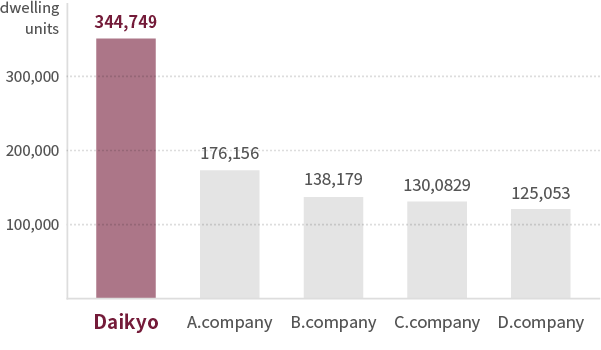 The dynamic power of the
Daikyo Group network
We aim to satisfy the needs of our clients at their personal stage in life. To achieve this we draw on the strong network of our Group, to provide quality services in the specialized fields of individual group members and to develop comprehensive projects for better living.
Featured properties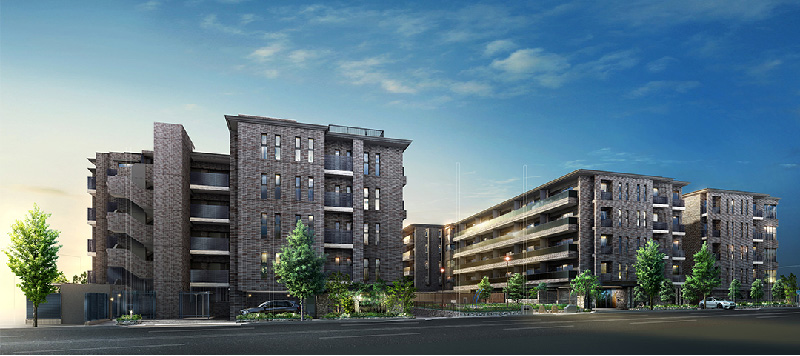 KYOTO
Lions Saga Tenryuji Wakamiya East Residence / West Residence